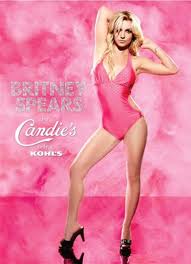 In March 2009, Britney was announced as the new face of Candie's, a clothing brand marketed for pre-teens and teenagers.[9] After being the face of the line for two years, it was announced that Spears would design a limited edition collection for Candie's which would be unveiled by mid year.[10] It premiered on July 1, 2010 with prices ranging from $14 to $78.[11] In an interview with InStyle Magazine's website, Spears announced a few more pieces would be sold in September and October and that she would love to design for them again
Ad blocker interference detected!
Wikia is a free-to-use site that makes money from advertising. We have a modified experience for viewers using ad blockers

Wikia is not accessible if you've made further modifications. Remove the custom ad blocker rule(s) and the page will load as expected.